Interesting to see the same landscape view in three different mediums : drawing, watercolour & stone lithography.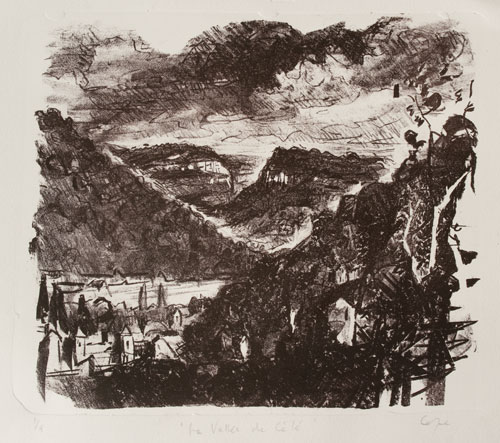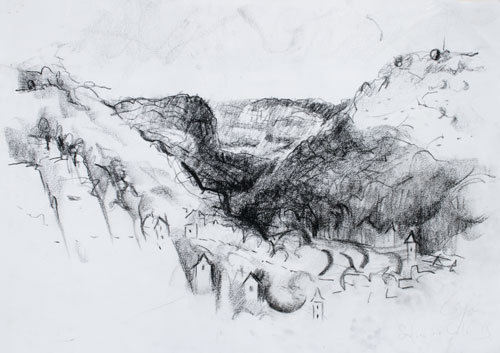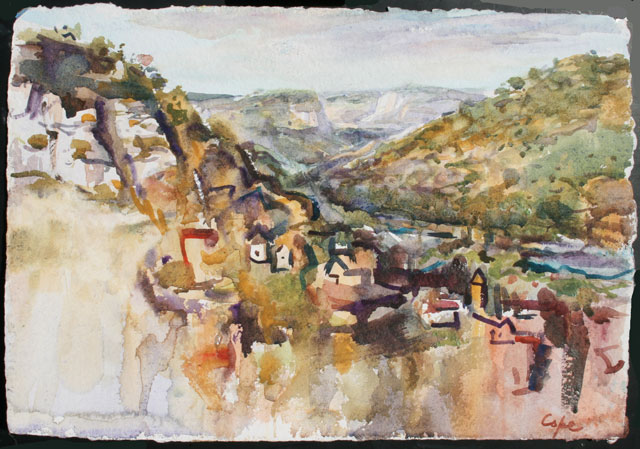 Different material, different effect.
Each medium is good for certain effects. In the above three images,, watercolour is delicate colours & brushmarks, conté is so immediate & so fresh, lithography is good for  a design, a powerful composition.
What does 'Medium' Mean in Fine Art Practice?
See the world through art materials…
 The creative process lies not in imitating, but in paralleling nature – translating the impulse received from nature into the medium of expression, thus vitalizing this medium. The picture should be alive, the statue should be alive, and every work of art should be alive. –   Hans Hofmann
I often work in both watercolour & oil painting. I enjoy the translation from one medium to another. Same view, different vision.
In this case, the watercolour came after the oil, and so, I consider it to be  a lot more than a study for the oil painting. Some historians tend to classify drawings & watercolours as preliminary studies for a more substantial, more  resolved painting.  Here for example is one of my tonal studies for a painting , but it is  fresh enough, coherant enough to stand alone :