Welcome to Adam Cope painting holidays – est. 1998

Where would you like to paint?
In a medieval abbey?
A wine castle in the Dordogne?
Or, maybe, an old stone farmhouse in the South of France?
Our mission is Extraordinary art courses in Out-of-the-ordinary settings… And we have two decades of experience in running painting holidays. As recommended by Time Out London and France Magazine.
We chose our venues with care so they suit your needs as an artist. You'll discover a wealth of subject matter within easy walking distance, so you won't be herded into a mini-bus. Here you can explore the sights & colours. Relish an authentic experience of 'La France Profonde.' Find unspoiled landscapes off-the-beaten path.
But it's not all hard work… Enjoy the relaxed holiday atmosphere & friendly hospitality. And with a professional french chef, 'la table est bonne'! So if you're looking for a residential painting holiday, come & join in the fun with other like-minded painters.

Choose your 2021 Painting Holiday Destination
Le Château de Sanse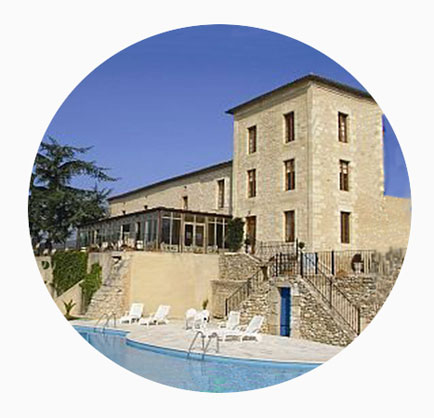 An old stone demeure in peaceful wine country near St. Emillion in the lower Dordogne.

Stunning views of rolling hills, vines, woods & fields. Now a comfortable friendly hotel with its elegant restaurant and inspired chef. Suitable for those seeking a high standard of French style, comfort & hospitality. We offer a cooking course for non-painting partners.
Roussillon les Ocres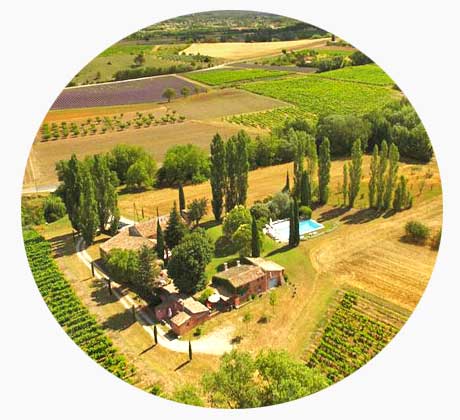 A character Provençal farmhouse nestled in the vines, cypresses & lavender fields.

Where film stars stay, including Liz Taylor & Leonard Cohen. Near 'the ochre village', the source of seductive colours from the South of France. Find out why the Mediterranean light has inspired artists since time immemorial…
Saint Avit Sénieur
UNESCO world heritage site.
A fortified medieval abbey set in an authentic, pretty French village in the unspoiled Dordogne.
The seventeenth century Presbytery is now a beautiful, spacious art studio. A ten day or twenty day course where you can develop your painting in a historic & holy setting. Competitive price.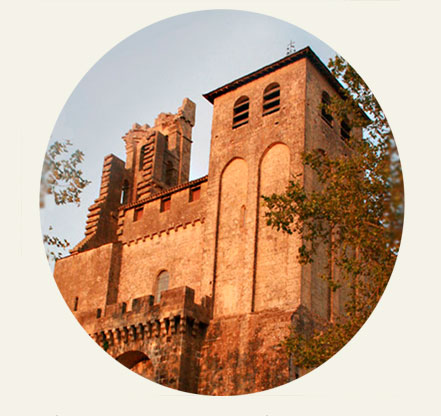 This painting course is for you, if you want to:
Learn how to paint in watercolour, oils, alkyds & acrylics.
These courses are mostly about painting in the landscape. Painting 'en plein air' in the warm southern light. Or, if you want, try some studio painting, flowers or semi-abstract landscapes.
A warm welcome to all adults, all abilities and all levels. From absolute beginners to those looking for an advanced level painting course.
Get feedback from a professional painter who is also a qualified teacher. See demonstrations. Learn techniques. Easy to understand tuition that ensures you make real progress. Opt in or opt out, as you like.
Take time for your own painting in this artists' retreat. Recharge your creative batteries. Make your own personal discoveries. You can paint all day if you like!
You learn best in a friendly, stimulating atmosphere. Sometimes there's laughter; sometimes there's the silence of deep concentration.
Meet people from all over the world. Painters have always sought friendly exchange with other painters. This gives you a golden opportunity to share this strange passion.
The Tutor : Adam Cope
B.A. hons; Further Education & Adults Teacher Cert; Foundation Dip. Art Therapy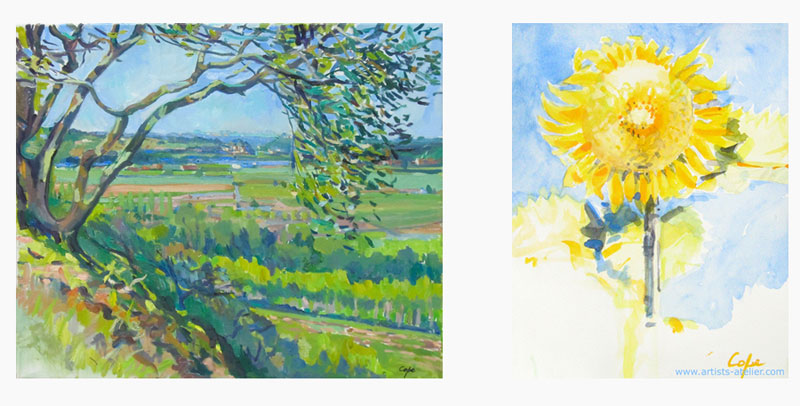 An English painter who has lived in the Dordogne for over twenty years. Intimate with the local colours, the secret little corners that belong, he'll share his insider knowledge with you. He enjoys the good life in the warm hearted South West of France. A convivial teacher, Adam believes that painting holidays should be great fun. He also likes to listen to his students & help with their learning. When choosing a painting course, it's important that you chose a teacher whose paintings you like.
NEW 2021 : Online Courses with Adam Cope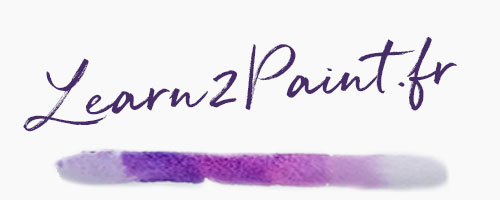 FREE with every 2021 holiday :
BONJOUR LES PEINTRES 🙂
When you come on a painting holiday, you will be invited to meet the tutor online in a Zoom session with the rest of the enrolled group. This is designed to prep you for your painting course & answers your questions.
plus
INTRO TO THE PAINTING MATERIALS
An introductory course to the material list for our painting holidays. So you will know exactly what to pack.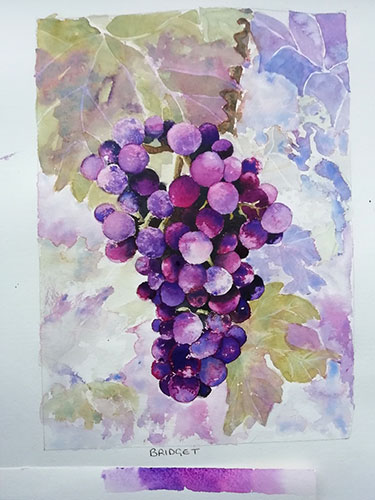 I gained a great deal of understanding about mixing and using colours, something that I have always struggled with and didn't understand why. Adam went into great detail about how colours interact with each other and how that translates in your paintings. The colour wheel now makes sense to me and now I know how to use it. It is my 'go to' before I put paint to paper. The homework projects were interesting. Having to work within set parameters really underlined how colours work."

Bridget, Student from 'Colour,Chapter One' 2021
Online Painting Courses at Learn2Paint.fr
* Colour : The Split-Primaries (What they are, how to mix with them & how to paint with them)
* Foundations of Drawing : A Non-Linear Line.