An Art Course au Château de Sanse, Near St Emilion – 2021/2022
A painting course with Adam Cope in a château in wine country in the Dordogne, south west of France. June is summer time with sunflowers & bright sunny light. September has golden light golden, an enchantment for painters.
Sanse is an XVIII century girondin Château, built in the local blonde stone, restored to a high standard. Listed in the Michelin Guide, it's now a comfortable Three Star hotel. Dine in an elegant, stylish restaurant. The team offers you friendly, fun hospitality. Eric Berthelot, the inspired chef proposes a 'Terroir & Cuisine' course for non-painting partners. Expect delicious french food!
Le Château de Sanse is in the heart of wine country, half way between Bergerac & St Emilion (twenty minutes drive). It sits high up on the hills of the left bank of the Dordogne river. There's fine views over a mixed tapestry of rolling hills, woods, small farms & vines. It's a cultivated pastoral landscape, going back to the roman times. Vines are a
quintessentially
'french' landscape & are great to paint. Ancient oak woods, rolling hills, old stone architecture, cool shady spots, an overgrown fisherman's pond where you could maybe see Corot…
At Sanse, there are good painting spots within easy walking reach. It's a peaceful & quiet place. The south facing terrace has lovely views over the soft, pastoral landscape. It's an inspiring & easy place to paint.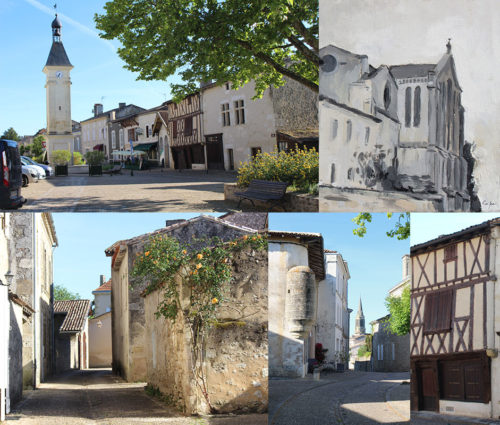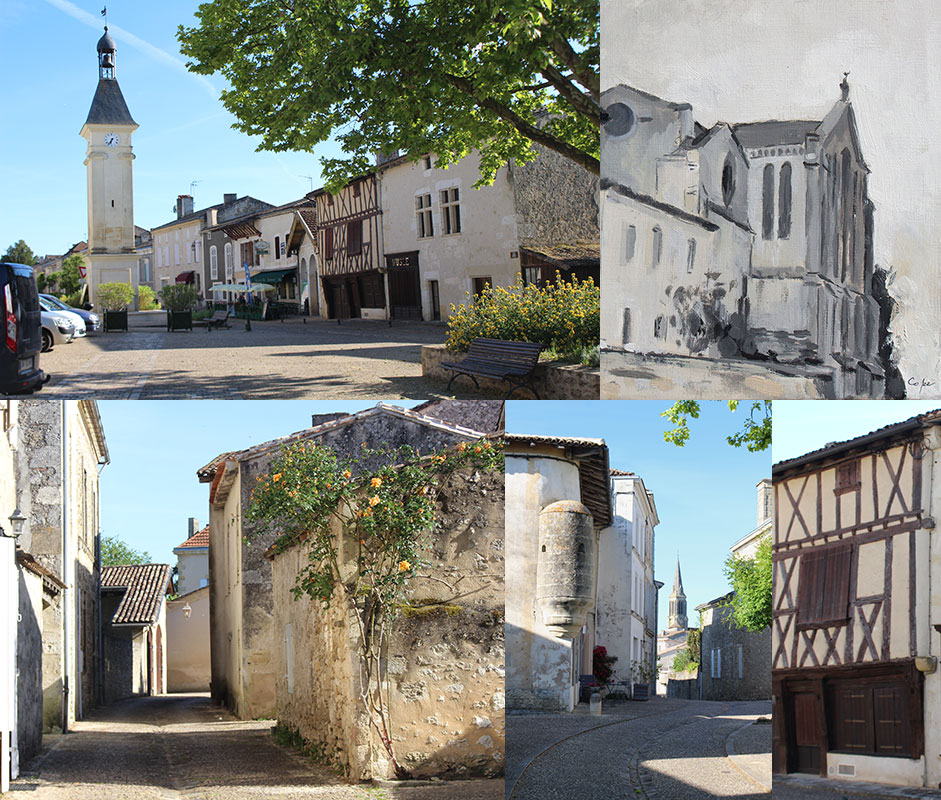 We go out to paint besides the sparkling Dordogne river.
Find out more about the Dordogne Region
---
The Painting Course
Stimulate your creativity & develop your painting in a comfortable, peaceful setting.
Learn painting techniques
. Paint 'en plein-air' in the charming landscapes of south west France. We also go out & paint beside the river Dordogne, wide & majestic by the time it passes nearby.
Sanse is well equipped for hosting a painting holiday. It's a comfortable venue, suitable for those who need a little comfort & not too much walking. Or explore the gardens & terraces – and soon find yourself in deep countryside. There's a studio for still lives with endless things to paint from the markets & kitchen. Try portraits & finishing off paintings. Easels, tables, stools, boards, solvents, sun umbrellas, etc… Plus the possibility of hiring a set of paints so you can travel lite. This course is appropriate for beginners as well as advanced.

We cannot stop talking about the 2 weeks with you, it could not have been more fun. – Chris & Joy, UK
Lead by Adam Cope, a local artist with many years of experience in teaching painting holidays. Adam has painted the vines, the river, the views…. so he can share with you an in-depth local knowledge.
Dates 2022
Week in October & week in May (To be announced)
Dates 2021
Tuesday 21 September – Tuesday 28 September

Course starts first day from 15hr onwards & ends after breakfast on last day
September has golden light, the shadows are lengthening & the yellows are emerging in the landscape. It's also 'vendange' time in the vines, now heavy with grapes.
_______________________________________
Art Course Fees & Transfers, payable directly to Adam Cope – 525€
Due 90 days before course start date.
Possibility payment online by credit card or by bank draft.
&
Full Board & Lodgings in standard en suite, two people sharing, 7 nights, 8 days, payable directly to Chateau de Sanse – 980€ per person
Single Person Supplement 120€
Deposit 500€ payable upon booking.
This is a hotel. Thus your money is refundable in full, in case of cancellation. So you can book with double confidence.

The Michelin Guide likes Sanse. The stylish restaurant offers a delicious range of french regional cooking. Locals speak highly of 'l'EffervéSanse' . The charming, comfortable en suite rooms are Three Stars. Your hosts are Eric & Laurence Berthelot, who have cheffed in London & speak good english. Here you will find a warm welcome for your luxury painting holiday.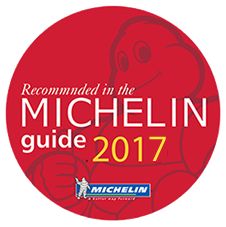 Find out more about Le Chateau de Sanse
---
The Cooking Course
Eric also cooks up a 'Terroir & Cuisine' course for non-painting partners. Throw yourself in a total immersion in a professional kitchen preparing for a chic restaurant. Then… you're let out to have fun exploring the area & the world-famous wines of St.Emilion & Bergerac. Visit lively local markets & find out how to cook some local specialties. It's as hard work as you want to make it. It's certainly fun. Eric is a fun-loving fellow as well as a great chef, so expect laughter & delicious tastings!
Prices for The Cooking Course
Places limited to four non-painting partners. One free day.
400€ Course Fees, payable directly to Eric Berthelot.
---
Travel – Getting to Sanse
Sanse is situated between Bergerac and St.Emilion on the south bank of the river Dordogne in Aquitaine, South West France. The nearest town is St.Foy la Grande. Bordeaux is about 65 kilometers.
Arrival transfers from Bergerac Train station and airport>Sanse at 15hr30. Drops offs depart after 10hr Sanse>Bergerac.
Arrival transfers from Velines train station> Sanse between 12he-16hr30. Drops off depart after 10hr Sanse>Velines.
Air Travel
Flights to Bergerac Airport from up to nine different UK airports, Dublin, Rotterdam & Paris. http://www.bergerac.aeroport.fr/en/
The distance to Hotel de Sanse is 31Km (19 miles), a 35 minute drive. We provide airport transfers to Bergerac airport & Bergerac town center on the start and end days of the course at fixed times at fit in with other student's travel times.
Lots of car hire at airport
Flights to Bordeaux Merignac from Paris CDG, Amsterdam & Ireland.
UK : Many different airports including Gatwick, Bristish Airways cheap daily flights.
Shuttle bus from 'Bordeaux Merignac' airport to 'Bordeaux St Jean' Gare SNCF (the main railway station). 30 minute ride. http://www.bordeaux.aeroport.fr/en/info/bordeaux-airport-shuttle-service
Take the train on the Bordeaux – Sarlat ligne 26 & get off at Vélines (about 40 minutes). We transport you free of charge from Vélines on start & finish days. Ticket & timetable info from http://www.ter.sncf.com/aquitaine/horaires/
Private taxi from airport arrivals to hotel from about 128€. Ask hotel to organize this for you if interested.
Road & Rail Travel
As of July 2017, the new ultra-high speed TVG Océane takes about two hours from Paris. The TGV (fast train) from Paris, Montparnasse station to Bordeaux or Libourne (which is the best, reduces travel time) takes 4 hours. http://www.voyages-sncf.com
Take the train on the Bordeaux – Sarlat line & get off at Vélines (about 40 minutes). We transport you free of charge from Vélines on start day (between 12- 16hr30) & finish days (after10hr) . Ticket & timetable info from http://www.ter.sncf.com/aquitaine/horaires/
The total journey time from London to Bordeaux using Eurostar is 7 hours including a change of trains in Paris.
Tickets and timetable info from http://www.raileurope.co.uk
From Paris it is 595Km (370 miles), about 5 hours 40 minutes drive.
From Calais it is 877km (545 miles), about an 8 hour drive.