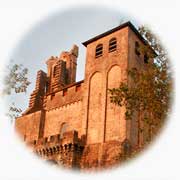 St Avit is an authentic & historic place to paint. Best of the Dordogne, this is a chance to experience friendly french village life. There is a dream studio for you. This course is for the semi-autonomous. You stay in a B&B with evening meals provided. You choose what you wish for lunch : the 'menu-du-jour' in the bistro, or dine out in the nice restaurant in the village or self-cater.
Dates 2024
Tuesday 27 May to Thursday 6 June 2024 (open for reservations October 2023). Nine nights.
Course times: 16hr first day – About 10hr30, after breakfast, last day (transfer times here).
Weather
Average temperatures for early June are normally between 18 to 28°C. Expect a few days or afternoons painting in the studio. The light is bright. Dusk falls after dinner.
Tutor
Adam Cope – BA (hons) ; Further Education & Adults Education Cert; Foundation Diploma Art Therapy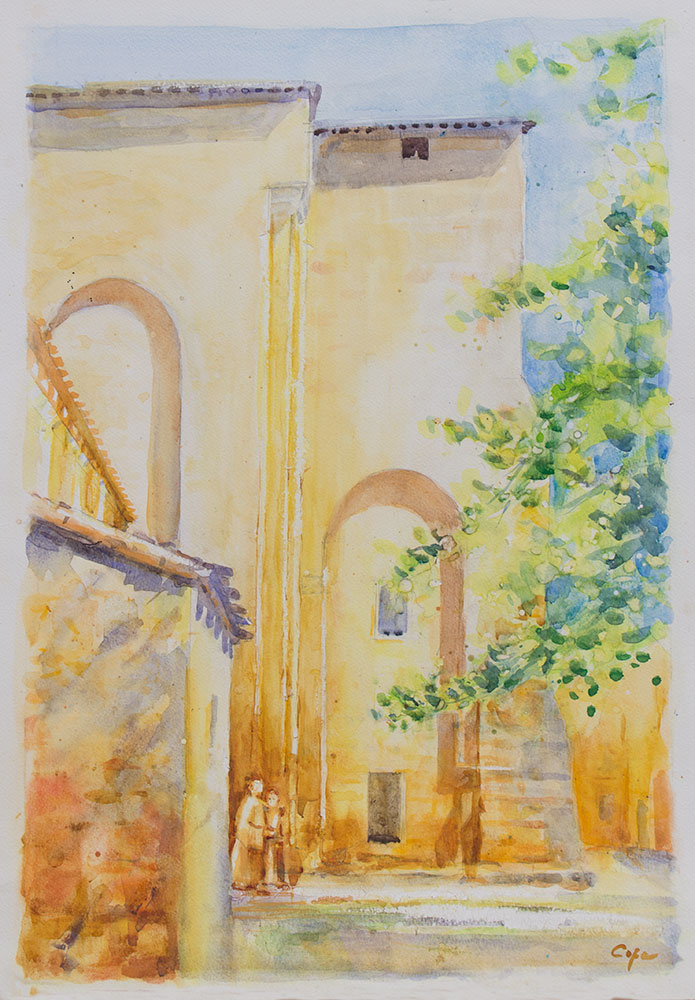 Prices 2024
750 euros Painting Course Fee
What is included in the painting course fee:
* 10 day painting course with Adam Cope, one day of which is free time untutored where you can either paint in the studio or go out for the day.
* Max 10 students.
* UNESCO world heritage site, set in an authentic friendly rural french village.
* Spacious art studio in a historic building. Unlimited use.
* Tea bar in the Studio
* Free ebook guide to materials & plein-air painting written by Adam. Online course for introduction to painting workshop.
* Painting furniture (easels, boards, sun umbrellas, stools, etc) & solvents, rags, pots, etc.
* Sketching in a colourful local market.
* Transfers Lalinde train station on start & finish days. Pick up on start day 14:15 Lalinde for course start-time at 16hr. Drop off last day Lalinde 11h49.
* Easy to get to! Bergerac airport. See our travel page
What is not included in the painting course fee:
* Your travel. See our travel page.
* Your Food & Drinks.
* Your Accommodation.
* Your painting materials (except solvents, rags, boards & painting furniture which are supplied so you can travel lite).
* Possibility of renting a set of alkyd paints so that you can travel light. 45€ normal usage. Just bring your own brushes, canvas/canvas paper & drawing equipment.
* An optional day trip out to visit a prehistoric painted cave (with an in-depth presentation to prehistory) & sight-seeing in the Vézère valley (100€ per person, minimum three inscriptions, max 4 persons. Entrance to sites at your cost). Or you can chose to stay at St. Avit for a day of untutored painting.