Welcome to the business section.
| | |
| --- | --- |
| Prices Per Painter | |
| Painting Course Fee | 525 |
| Chateau Fee per person, based on two people sharing a standard room | 980 |
| Total | 1505 |
| 'Terroir & Cuisine Course.' Pay on Arrival. | 400 |
| Single Person Supplement | 120 |
You can also benefit of a 10% discount by paying the chateau fee in full upon booking.

Please follow these steps.
---
Step 2. Fill in the Booking Form
Please complete the booking form. Here you will also find the terms & conditions.
[button color="white" size="medium" align="center" link="https://www.artists-atelier.com//booking-form-painting-course-at-chateau-de-sanse/"]Booking Form[/button]
---
Step 3. Pay the Chateau Deposit
500€ per person of the total Chateau fee. This is refundable, should you cancel three months before course start date.
DISCOUNT : there is a ten percent discount for the June course only, if you chose to pay all of the chateau's fee upon booking.
Payable on booking directly to 'Le Chateau de Sanse' (Siret : 45195425900029). Payment by credit card or bank draft.
Students need to get in touch with the Chateau de Sanse & mention 'Adam Cope Painting Course'. Laurence the Manageress speaks good english. During the winter off-season, the hotel reception desk is open part-time (mostly mornings), so it's easiest to email laurence@chateaudesanse.com Then Laurence, the managers will get back to you either via phone or email.
[button color="white" size="medium" align="center" link="mailto:laurence@chateaudesanse.com"]Email your Booking to Sanse[/button]
00 33 (0)5 57 56 41 10 (Please email first. Mornings are the best time during winter).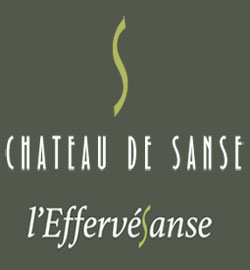 ---
Step 4. Pay for the Painting Course
500€ per student. 450€ returning student.
Due 90 days before the start of the course. Payment directly to Adam Cope (business license 41962662700030). Established 1997
Payment via our secure online store either by :
[button color="white" size="medium" align="center" link="https://www.artists-atelier.com//product/sanse-painting-course/" target="_blank"]Pay Course Fees in our Online Shop [/button]
or you can pay via Bank Transfer. Only for Europeans in the SEPA zone (includes UK. Your bank will simply convert sterling to euros). Go to online shop & complete an order with all your details. Then you will receive a pdf invoice which includes our banking details.
Name : Mr Adam Cope
Bank: LA BANQUE POSTALE
Account number: 1293312T022
Sort code: BOR
IBAN: FR9220041010011293312T02253
BIC: PSSTFRPPBOR
Address : LA BANQUE POSTALE BORDEAUX CENTRE FINANCIER, 33900 BORDEAUX CEDEX 9
[modal align="center" size="small" color="white" title="What is SEPA?" tag="modal-7″]SEPA stands for Single Euro Payments Area. It is the area in which individuals and businesses can make and receive card and electronic payments in euros across Europe simply, cheaply and efficiently, regardless of their location in Europe.
SEPA Direct Debit is a Europe-wide Direct Debit system that allows merchants to collect Euro-denominated payments from accounts in the 34 SEPA countries and associated territories, which includes the UK.
All SEPA Direct Debit transactions happen in Euros (even if the relevant accounts aren't in Euros). Any currency exchange required is up to the payer's and merchant's banks.
Your money should arrive to Adam Cope within 3-4 working days, once your bank has confirmed the transfer. He will then confirm its safe arrival.
http://www.paymentsuk.org.uk/project-delivery/sepa-iban-only[/modal]
Upon payment, you will receive a receipt/confirmation of booking as well as the materials list.
---
Step 5. Pay the Chateau Balance
The remaining 50% outstanding balance.
Due three months before course start date.
20 March for the June Course.
3 July for the September Course.
---
If you have any queries, please feel free to telephone Adam : 00 33 +5 53 01 22 91. The time in France is GMT +1 hour.
[button color="white" size="medium" align="center" link="https://www.artists-atelier.com//chateau-de-sanse/"]Back to 'A Painting Holiday au Château de Sanse'[/button]